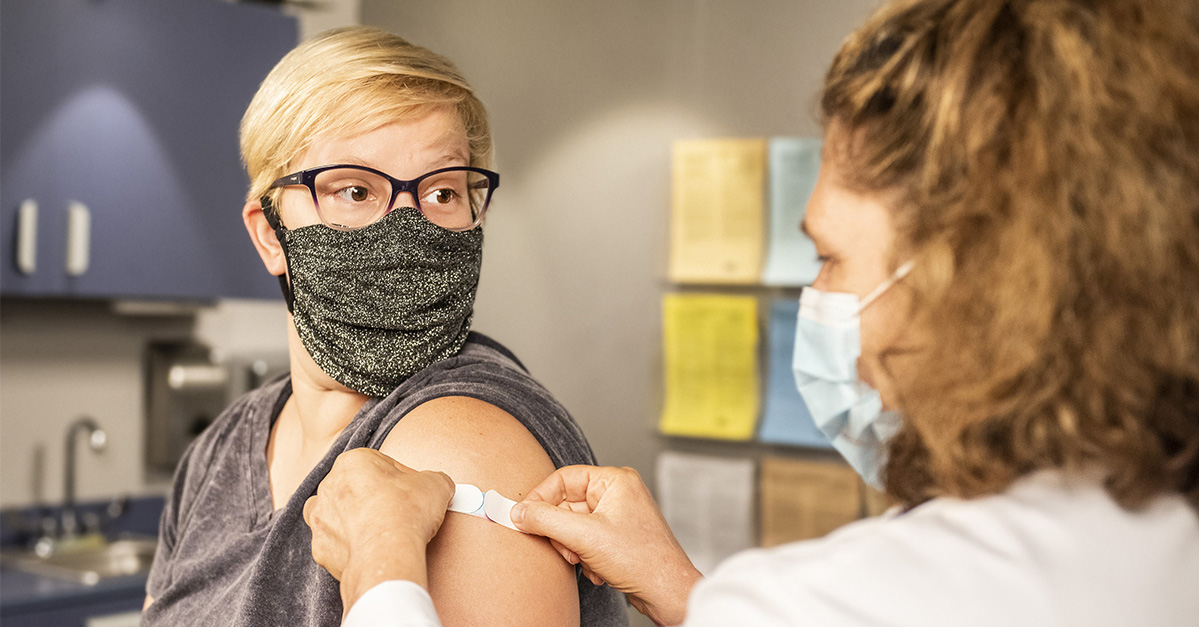 This is the second article in our "Taking Preventive Measures" series. To read the first article, please click here.  
The future of healthcare is disease prevention, not treatment. In the wake of a devastating pandemic that has taken more than half a million lives in the U.S. alone, we must address the widening preventive care gap for millions of patients who have delayed care for months on end – or face a different kind of public health crisis caused by forgone care.  
During the pandemic, fear of COVID-19 exposure led to an increase in patients forgoing care – even for life-threatening conditions (as demonstrated by the sharp decline in emergency room visits). Since March 2020, about 574,000 additional Americans have died than would have in a normal year – underscoring the pandemic's far-reaching impacts beyond SARS-CoV-2. Avoiding care can result in poorer patient outcomes, as many cases are either undiagnosed or diagnosed at a later stage. For example, at least 10,000 excess deaths from breast and colorectal cancer are estimated over the next decade due to delayed diagnosis and suboptimal specialty care.  
While it's clear that routine preventive care should not be delayed, there are many barriers in getting patients the care they need to stay healthy. We examine the who, where, and how of improving population health through the lens of preventive care.   
Who to Reach  
The pandemic challenged consumers' sense of well-being, forcing many to change their attitudes and behaviors towards healthcare. However, the utilization of preventive care services reflects broader health disparities that existed long before COVID-19.  
"The people who are coming in for preventive concerns are self-selected and have always placed a high priority on their preventive care," said Heather Gantzer, MD, MACP, Chair of the American College of Physicians' Board of Regents. "But for the people for whom it's not part of their life routine…often they're falling off the radar screen and they don't come in." In other words, we need to reach and engage those individuals for whom our healthcare system has previously failed. For these vulnerable populations, disparities in quality, affordability, and access to primary care have widened during the pandemic. To improve patient outcomes, we must address the social determinants of health across factors such as socioeconomic status, education, physical environment, employment, and social support networks.  
Where to Engage Patients  
To put it simply, location matters. Lack of transportation, long travel distances, and the cost of missed work and/or child care deter patients from accessing healthcare services. Barriers to preventive care can be reduced by facilitating engagement from the comfort of the patient's home or community. Community-placed care delivery programs can effectively reach individuals who may not otherwise receive preventive care.   
In many neighborhoods, retail clinics are closing the preventive care gap with convenient, timely, and high-quality primary care. Retailers have already built consumer trust with strong brand recognition – and as they lead the next phase of America's COVID-19 vaccination campaign, this credibility will only continue to increase. And with more than 3,000 locations across the country, the national footprint of retail clinics allows for a coordinated, scalable effort to engage Americans in preventive care.  
How to Prevent Missed Preventive Care 
Expanding access to evidence-based preventive services requires providers to activate patients amidst a time of great uncertainty. During the pandemic, providers have reconnected with patients using strategies such as taking advantage of prescription refill requests to schedule overdue preventive care or proactively reviewing their panels to flag at-risk patients for outreach. Reaching patients via telehealth and other virtual care models remains indispensable in ensuring care continuity. 
For patients who have not previously engaged in preventive care, we need to embrace new, non-traditional strategies that do not rely solely on the annual exam as the mechanism to deliver these services. Daniel Horn, MD, Director of Population Health at Massachusetts General Hospital and Associate Medical Director at Massachusetts General Physician Organization, describes a population health approach to prevention that includes robust community-based strategies involving navigators and "annual prevention kits" for patients that facilitate point-of-care testing, shared decision-making, and self-scheduling of preventive screening tests and procedures.   
Looking Ahead 
According to the New England Journal of Medicine Catalyst, the next decade of care delivery transformation will be driven by consumerism, the digital health revolution, and unsustainable cost structures – all of which have been accelerated by the COVID-19 pandemic. Although convenience, price transparency, and experience will increasingly drive all health decisions, these criteria are perhaps most important for preventive care – for which the costs are immediate and the benefits are often abstract and occur in the distant future. As the focus shifts towards health promotion, Truvian's automated benchtop blood testing system will play a central role in empowering patients with convenient, affordable, and actionable insights into their own care.      
While the full extent of collateral damage caused by the COVID-19 pandemic is still unknown, one thing's for certain: we cannot afford to deepen health disparities. After all, as Harlan Krumholz, MD, Professor of Medicine and Director of the Yale New Haven Hospital Center for Outcomes Research and Evaluation writes, "The avoidance of needed care could ultimately be as big a threat as the virus itself."