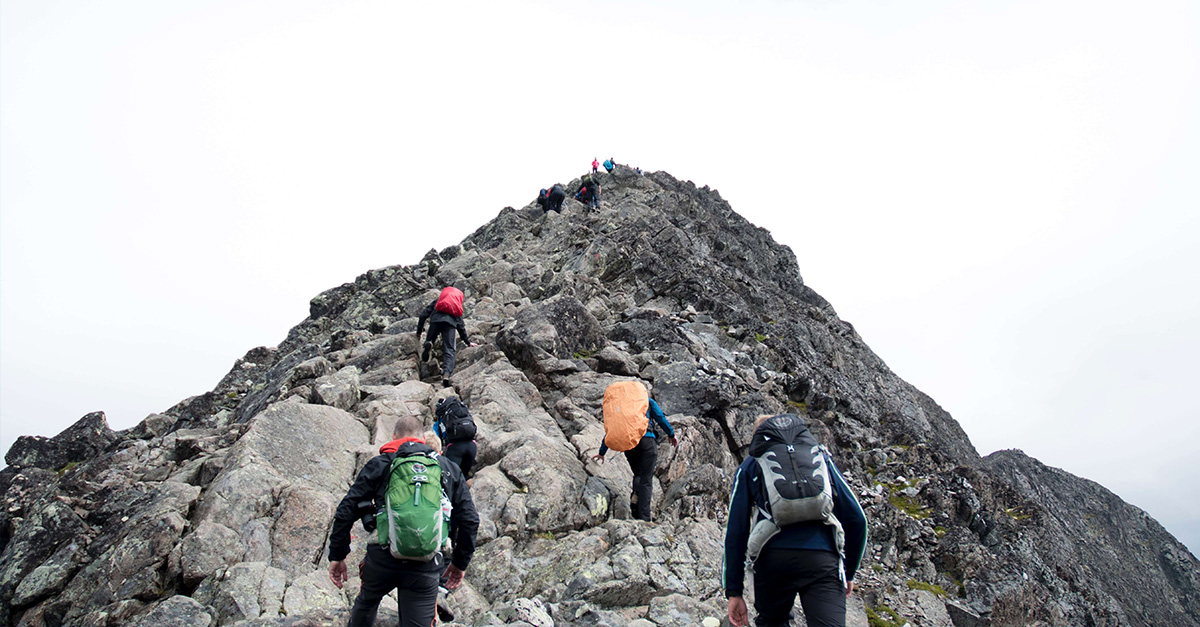 This article was originally published by Forbes on July 1, 2021.
I've enjoyed playing sports my whole life. From a young age, I've observed that the difference between who's on the field and who's not often comes down to work ethic. When I played college sports, there were great athletes at every turn — so winning often came down to grit and perseverance, not talent alone. Throughout my career, I've found that this insight rings true for all of life's arenas, especially when we are faced with adversity.
I felt a deeply concerning business impact of the pandemic long before social distancing, wearing masks and flattening the curve were part of the day-to-day vernacular in the U.S. In February 2020, the components supply chain for my company's blood-testing system started lagging due to factory closures in China. Critical delays and disruption of our operations were inevitable; but worse, I realized the rapidly spreading virus could infect essential members of my team, impact their livelihoods, delay our next funding round and ultimately upend our mission to democratize blood testing.
As a first-time CEO, it became my purpose to keep Truvian alive— and thriving. There were no playbooks or precedents — we were building the plane while flying it. The development of our blood testing system requires access to a laboratory, so going fully virtual — even temporarily — would have brought progress to a standstill. I made an unpopular decision, at the time, to continue developing our product with our entire essential lab team onsite. We took tremendous measures to keep our team safe by staggering schedules, capping the number of people in the lab at one time, enforcing mask-wearing and social distancing, and requiring temperature checks and regular testing.
Although these imperatives were often in conflict, I learned many invaluable leadership lessons over the course of the pandemic that I believe any organization, and especially those in the technology industry, can learn from.
Be part of the team.
Our office and laboratory could not accommodate all employees to be in-person daily. And public health guidance on what was needed to keep employees safe was in constant flux. While many of the CEOs I knew worked from home during the initial days of the pandemic, I knew that my true north required me to be in the office day-in and day-out with the on-site product team. I wanted my team to feel comfortable with the personal sacrifices required of them working on-site, and achieving that meant making those same sacrifices myself.
I took being present a step further. I joined my team in the lab. I participated in the sometimes tedious experiments necessary to learn what we needed to do to keep our product development moving forward. It was truly all hands on deck, and I built trust with my team because we were all in it together.
Lean into uncertainty.
Many companies within our industry in San Diego slowed operations significantly or, in some cases, found themselves closing their doors temporarily. Whether they were unsure of how to operate safely or certain that a short shutdown would lead to a rapid return to normal, both approaches were untenable for my business. Amid the uncertainty, we adapted. We quickly adopted new temperature screening protocols, air purifying technologies, mask-wearing requirements and new cleaning procedures to bolster safety.
Some days, when there was a potential Covid-19 exposure, we had to close the office for rigorous cleaning. However, we'd reopen as fast as it was safe to do so and continued to make progress toward our goals. As case numbers fluctuated and as vaccines became available, we were able to safely bring more employees back on site.
We're coming out of the pandemic with greater focus and resilience than ever before. Since the start of the pandemic, only three employees contracted Covid-19 outside of our offices, and due to our robust contact tracing efforts and cleaning protocols, there was no Covid-19 spread at our company. This is a testament to not only the leadership team, but all of our employees who have made it a priority to safeguard the health of our entire organization.
When in doubt, don't give up.
In mid-2020, I found myself in a difficult spot as we embarked on our next fundraiser. The investment bank we were working with couldn't find a lead investor for our round and suggested that the company and current investors look at shorter-term financing that would allow us to revisit a more traditional financing round in 2021.
While I knew the importance of securing financing, my concern with closing smaller short-term financing was that we would not be able to invest in the way we needed to really achieve our goals. We would be alive but not thriving. As a CEO, I am fortunate to have a very supportive board and deeply committed investors, and they were willing to keep trying for another month before considering the short-term financing route.
The clock was ticking. I got to work pitching potential investors. Finally, three weeks later, on the Friday after Thanksgiving, and after more than 70 "nos" during the process, I got my first "yes." This started a domino effect of conversations and investments, which ultimately led the company to oversubscribe our Series C round at more than $105 million.
My experience during the pandemic has taught me that I need to approach my work as a CEO with the same attitude I saw yield success playing sports as a child. Success isn't always about having the best natural abilities. Sometimes it's about putting in the hard work with your team, trying new things when the beaten paths don't yield results and approaching challenges with true grit and determination to turn problems into opportunities.