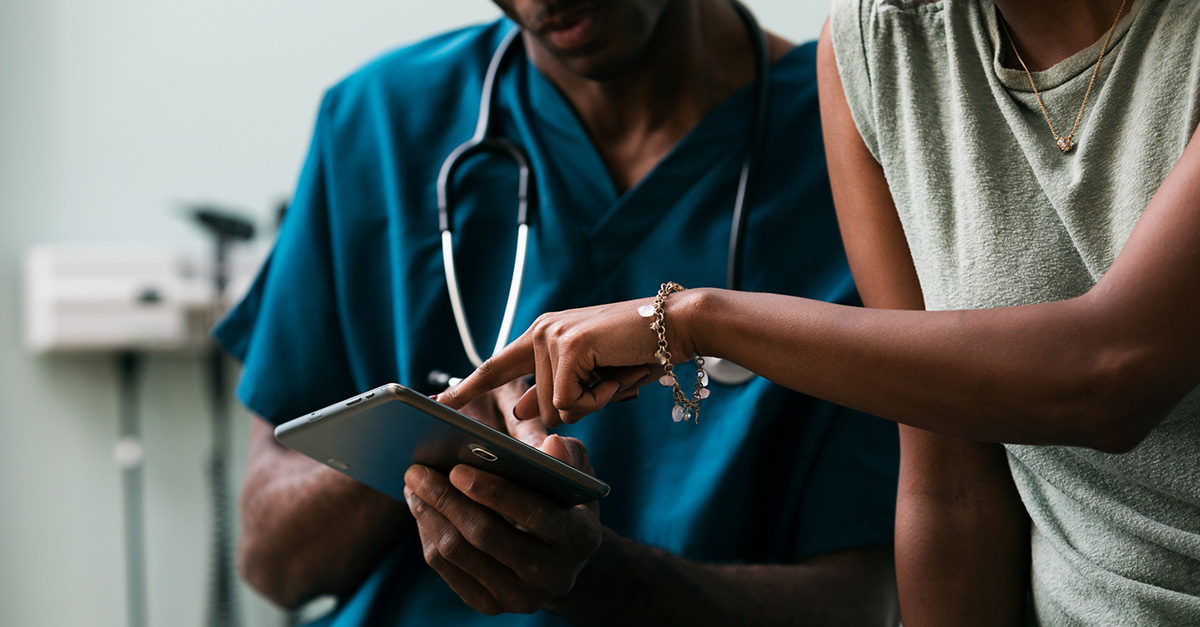 We sat down with Jay Srinivasan, Truvian's president and CEO, to learn more about his vision for Truvian's research and product development teams. Before joining Truvian in December 2020, Jay was Divisional Vice President at Abbott Laboratories, where he was responsible for product software, automation, and informatics. Previously, Jay served as Vice President, Next Generation Platforms for GenMark Diagnostics and led systems development at Danaher (Beckman Coulter) and Qiagen (Digene).   
What sparked your interest in healthcare, Jay? 
Our health is the most fundamental aspect of our lives, impacting every relationship that we hold dear. As a child, I was inspired by how my uncle, a vascular surgeon, conducted himself as a human being and as a physician. In college and beyond, I pursued a combination of engineering and biomedical engineering to improve as many lives as possible using the power and scale of technology.        
From your perspective, how has the pandemic impacted the future of diagnostics? 
The pandemic exposed the fault lines within our current healthcare system, including the urgent need for highly accurate and low-cost diagnostics conveniently delivered to consumers at the point of care. By making distributed diagnostics a given, the pandemic accelerated the shift towards healthcare decentralization. No longer limited to "traditional" healthcare settings like the hospital or doctor's office, consumers can access diagnostics in the communities where they live, work, and play.   
Tell us about your decision to join the Truvian team.    
I was captivated by the once-in-a-lifetime opportunity to contribute to Truvian's mission of giving individuals unprecedented access to information that shapes their health. Throughout my career, I've had the chance to help build the industry standard for diagnostics with the systems that are used by reference labs and academic medical centers. Over the years, I've seen firsthand the lifesaving impact of diagnostics and the urgent need to make routine and preventive health testing more convenient, affordable, and actionable.      
Truvian aims to transform the blood testing industry. Can you tell us more about the system you are developing to achieve this? 
Truvian's system is engineered for the convenience that today's patients and providers require. We are integrating three crucial testing modalities – chemistry, immunoassay, and hematology – to deliver comprehensive health panel results in one run. Without these three modalities in a single device, tests must be sent out and results can take days or weeks to deliver. Our novel reagent technology means consumables can be stored at room temperature, eliminating cold chain and refrigeration needs. Consumers will receive their comprehensive wellness panel results directly through the Truvian app. By moving routine testing closer to the consumer – and away from the centralized lab model – Truvian is putting patients in the driver's seat of their health journeys.   
What specific challenges must be addressed when developing a point-of-care diagnostic compared to a laboratory-based test? 
The challenge has not been developing the actual diagnostic technology. Rather, we were posed with the challenge of engineering a compact instrument that is capable of quickly conducting a variety of tests. This required us to build and organize an organization that brings together experts across many disciplines: systems engineering and integration, software development, assay development, product management, and more. As a result, every provider and patient interaction with Truvian's system is thoughtfully designed to deliver a new standard for routine testing – we are building an end-to-end testing experience that will empower consumers to get reliable answers to their health questions. 
What steps has Truvian taken to ensure it doesn't repeat the mistakes Theranos made? 
Quality is a non-negotiable for all of us at Truvian – we are developing a blood testing system that our own parents, spouses, sisters and brothers, and friends will one day use. Our ongoing commitment to putting patients first is core to everything that we do. In addition to working through regulatory processes to seek FDA clearance and CLIA waiver, we're collaborating with an industry-leading Scientific Advisory Board with deep expertise in diagnostics. 
What are the keys to success in building a successful product and R&D organization?   
Focus is the most important success driver for product and R&D teams – especially for organizations that have embarked on ambitious goals like ours. At Truvian, we are laser-focused on building and bringing to market a system that is safe and lab-accurate. We have been deliberate about building development infrastructure and communication workflows that empower our employees to do their best work. Since our team embraces a growth mindset, we're motivated to continuously refine and improve our approach.  
What's the difference between great vs. good product leaders?  
I've been fortunate to learn from and work alongside great product leaders throughout my career. In many cases, leadership implies influence more than it implies rank or title. In my experience, great product leaders share two distinctive characteristics: they are motivated by empathy and have a strong bias for action. Empathy drives both their obsession with customers and how they earn the trust of their team. Calculated risk-taking is key to achieving what has not been done before – great leaders understand that there are very few decisions that are irreversible.   
How have structural changes to healthcare delivery shaped your thinking about Truvian's future? 
During the pandemic, digital health entered a new era as consumers and providers needed to safely access and deliver care. The widespread adoption of telehealth signals an important shift in consumer engagement and ownership of health, extending across the continuum into preventive care. Truvian has the opportunity to improve routine health testing experiences with better convenience, access, and affordability for consumers. Our benchtop blood testing system will help empower consumers with the insights they need at the point-of-care to achieve better health outcomes and ultimately, to live healthier lives.